NITTO no. 51 / 51B PVC corrosion protection tape
Manufactured from special, durable PVC backing material
Manufactured from special, durable PVC backing material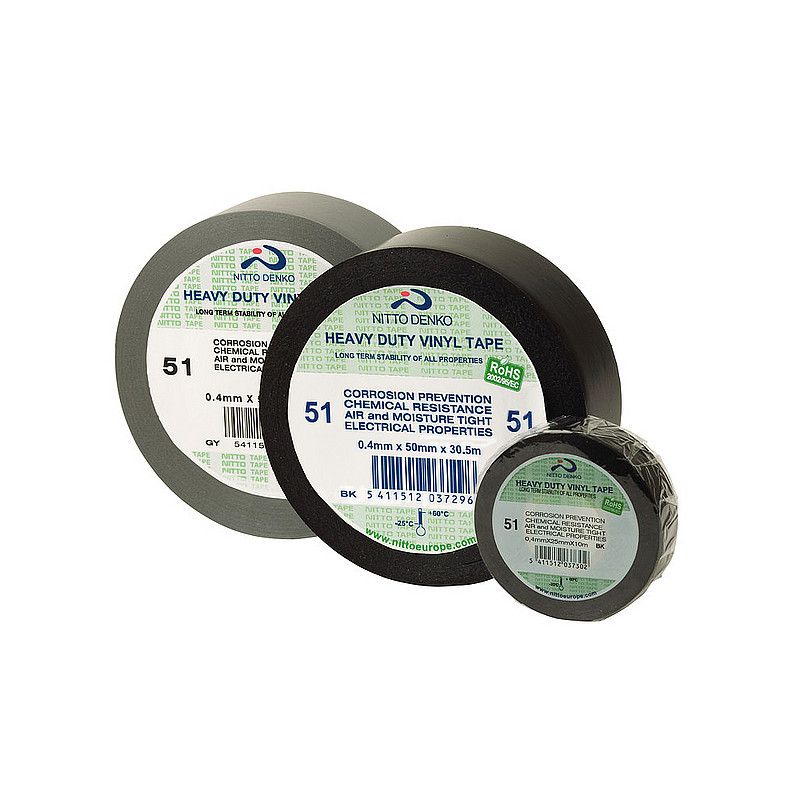 Nitto no. 51 is manufactured from special, durable PVC backing material and covered in a self-adhesive butyl-rubber based layer. These products can be applied mechanically (type 51B) for all-round pipe protection or manually (type 51) over welded pipe couplings or connections. The self-adhesive butyl-rubber based layer works effectively together with NITOPRIMER, which is applied to the relevant parts beforehand so that the tape adheres securely to the pipe and achieves a perfect seal. The tape achieves MAXIMUM corrosion protection when used in combination with NITOPIMER and OUTERWRAP tape, depending on the environmental conditions.
NITTO Nr. 51 / 51B Properties
-45°C to +70°C
Special, durable PVC
High adhesive strength
Suitable for applications involving high temperatures
Provides perfect corrosion protection for pipelines, power and communication cables, pipes in critical environmental conditions such as mines, chemical plants, etc.